High School
High School Curricula Winter/Spring 2018

Coming of Age ~ Grades 9 – 10
Unitarian Universalist teenagers usually join their congregations with a special "Coming of Age" ceremony. Prior to the ceremony, participants explore theology, spirituality and history through discussion, drama, music, writing and art with a curriculum that helps them to learn more about Unitarian Universalism while it helps them to articulate their own beliefs. The Coming of Age ceremony usually features the youth reading their statements of personal belief (credo statements) to the congregation.
"We are never complete. We are never finished. We are always yet to be. May we always allow others to be, and help and enable each other to grow toward all that we are capable of becoming. Amen" ~ Author unknown.
Bridging ~ Grades 11 – 12
Unitarian Universalists recognize that the transition from youth to young adulthood is a moment to be celebrated, a process to be supported, and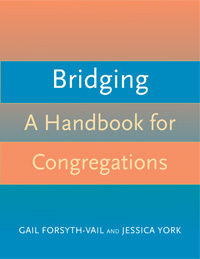 requires a lifelong commitment from all of us. We use the term "bridging" to refer both to the ritual used to honor this transition and the process of leaving youth community and finding one's place in young adult community. Bridging invites parents and caregivers to express their support for the young person's journey while acknowledging the significant changes and feelings the family experiences when a young person moves into adulthood. It offers the congregation meaningful advice on supporting youth on the cusp of young adulthood. Every workshop opens with
"Our thoughts and actions become habits and our habits shape our character." We have some control over our character. We can shape the person we want to be by making intentional, thoughtful decisions.
Bridging – both the curriculum and the ceremony – enhances our Youth and Young Adult Ministry programs, and helps make the process of becoming a young adult a spiritually fulfilling community event for our congregation.
 Planning for the High School-Led Service
Fun Activities During a Recent Lock-in
Please print the form, complete and mail to:
DRE UUCC
2701 Heyward Street
Columbia SC 29205